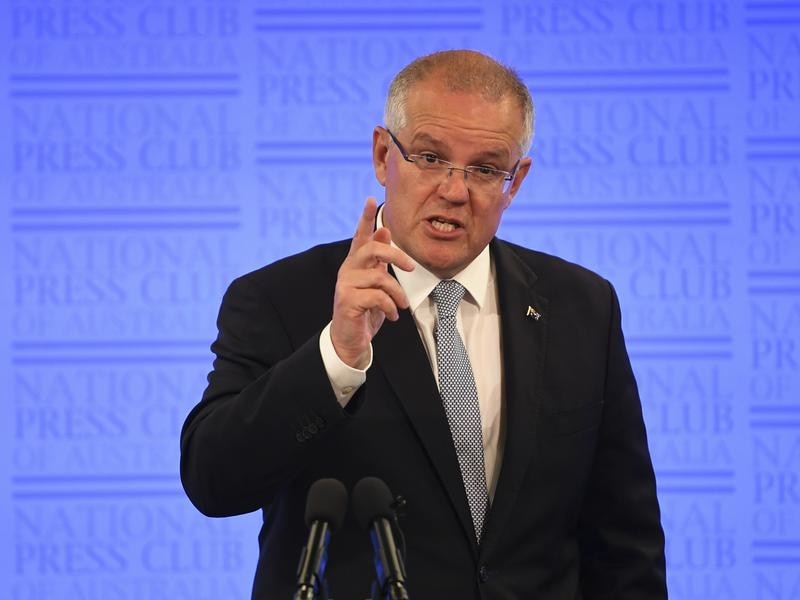 Labor leader Bill Shorten has expressed that if Labor wins the 2019 election they would establish a special prosecutor position to head a corporate crime taskforce in response to the Hayne royal commission...
Prime Minister Scott Morrison, who had staunchly opposed the bill, responded by saying the measure could undermine national security, offering a preview of what is likely to be his campaign pitch, and the election's central issue.
The announcement came as the refugee medevac bill was passed into law by the Senate with 36 votes to 34.
"My job now is to do everything in my power, in the power of the government, to ensure what the Parliament has done to weaken our borders does not result in boats coming to Australia".
When asked by reporters what his message to potential asylum seekers would be, he added: "I am standing between people smugglers and brining a boat to Australia".
"We want strong borders", he said.
Australia's conservative minority government suffered a damaging political defeat on Tuesday (Feb 12), becoming the first administration in almost a century to lose a vote on major legislation and sparking calls for a snap election.
Labor made a strategic move to avoid turning the bill into a test of confidence in the government, withdrawing part of the medical transfer scheme that required funding to pay for medical experts to review transfers.
Medical evacuations have become a loophole in Australia's policy of exiling asylum seekers who arrive by boat.
If approved, the person will be brought to the detention camp on Christmas Island, which is an Australian territory closer to Indonesia than the mainland, for treatment. After he left office, the center-left Labor government began holding refugees on Christmas Island.
"If the Labor Party thinks that nuance is going to be heard by desperate people paying money to a people-smuggler they are completely deluded at every turn", he told 2GB radio.
Former prime minister Tony Abbott said the Labor rules would mean people could "get on a boat, get to Nauru, get sick and get to Australia" - making no mention of the fact the new law did not apply to new boat arrivals.
The UN has criticised Australia's detention policies as "inhumane", but the nation insists they prevent human trafficking and save lives at sea.
"To open up a taxpayer funded motel in Christmas Island to basically advertise to people smugglers in the region that indeed business is back - that is a desperate act".
"Whatever mandate governments may claim to be tough on border protection, there has never been a mandate to treat people like this".