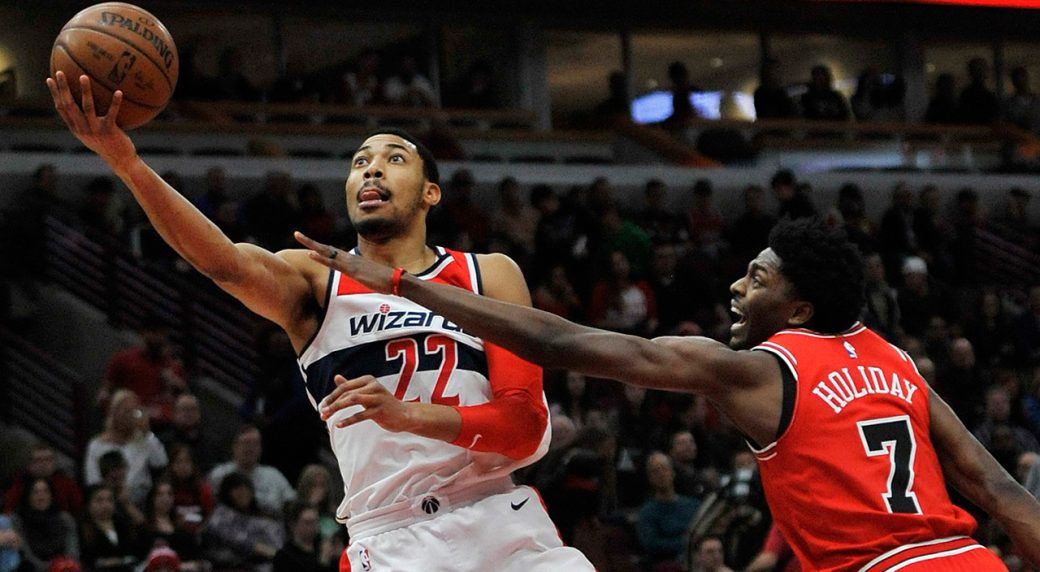 Entering trade deadline day the Chicago Bulls have already made a big move which may make them less active today. They traded Otto Porter to the Chicago Bulls for Bobby Portis and Jabari Parker, and sent Markieff Morris to the New Orleans Pelicans in exchange for swingman Wesley Johnson. General manager Ernie Grunfeld had signed the promising young forward to a four-year, $106 million deal prior to the 2017-18 season when it appeared the Wizards were on the rise.
Porter has a hefty contract, owed almost $27.3 million in 2019-'20 before holding a player option for almost $28.5 million in 2020-'21.
The 25-year-old Porter is averaging 12.6 points and 5.6 rebounds per game.
The Wizards now rid themselves of Porter and the three years and $81 million remaining on his contract.
Parker's first and only season with the Bulls was a massive disappointment. Did the Bulls make a smart move taking on Porter's bloated contract? Whereas, Bobby & Jabari will be restricted free agents this Summer. It was expected by many, including myself, that the team would look to address this hole in the upcoming draft, as there are many phenomenal prospects at small forward this year.
Parker and Portis are the Bulls third and fourth-leading scorers behind Zach LaVine and Lauri Markkanen. Parker, also 23, has averaged 14.3 points and 6.2 rebounds per game in 39 appearances with 17 starts.
Parker's situation is a bit more complicated, but his deal is essentially an expiring one as the Wizards would be foolish to pick up his $20 million option for next season. Not long after Hoiberg was sacked and the newly promoted Jim Boylen took over on December 3, Parker fell out of the rotation altogether.