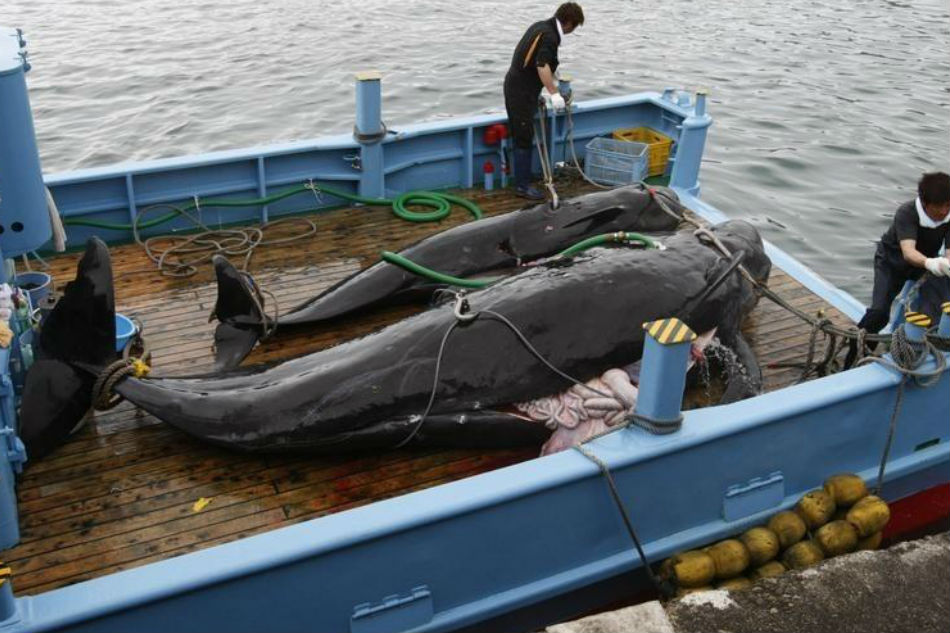 Japan is considering leaving the International Whaling Commission to resume commercial hunts after unsuccessfully campaigning for decades to gain support for the cause.
But, according to Kyodo News, Japan plans to stop these controversial expeditions anyway, and instead will direct its commercial whalers to seas near the country and to its exclusive economic zone.
"There are fishermen in Japan making their living by whaling and we can't simply end it", an anonymous government official told Kyodo. Earlier this year, Japan tried to persuade the commission to drop its ban on commercial whaling.
While Japan halted commercial whaling in 1988, in line with a moratorium adopted in 1982 by the IWC, it has hunted whales since 1987 for what it calls "scientific research".
A number of coastal communities in Japan have hunted whales for centuries, but consumption surged after World War Two when whales were the main source of meat.
If Japan notifies the United States - which is entrusted with managing the IWC's withdrawal and joining process - by the end of this year of its wish to withdraw, Japan would pull out on June 30 next year.
IWC imposed a moratorium on commercial whaling in the 1980s due to dwindling stocks.
"If commercial whaling based on science is completely denied, and if there's no possibility for the different positions and views to coexist with mutual understanding and respect, then Japan will be pressed to undertake a fundamental reassessment of its position", the minister said. This was finally the original task of the whaling Commission, argued Moronuki: the conservation of Whales and the sustainable use of the Walressourcen.
Authorities in Japan say eating whales is a piece of its way of life.
Interested in Japan? Add Japan as an interest to stay up to date on the latest Japan news, video, and analysis from ABC News.
Iceland, along with Norway, openly defies the IWC's 1986 ban on commercial whale hunting.
She also fears that Japan may recruit other pro-whaling nations to leave the IWC, "leading to a new chapter of widespread and unauthorised killing of whales for profit".
Darren Kindleysides, CEO of the Australian Marine Conservation Society, said Japan would have "turned its back on the global community" should it follow through with its plans to withdraw.
If Japan leaves the IWC, it will have to abandon its so-called whaling research in the Antarctic Ocean.
Japan's whaling practices remain a deep point of contention in the otherwise strong relationship between Australia and Japan.