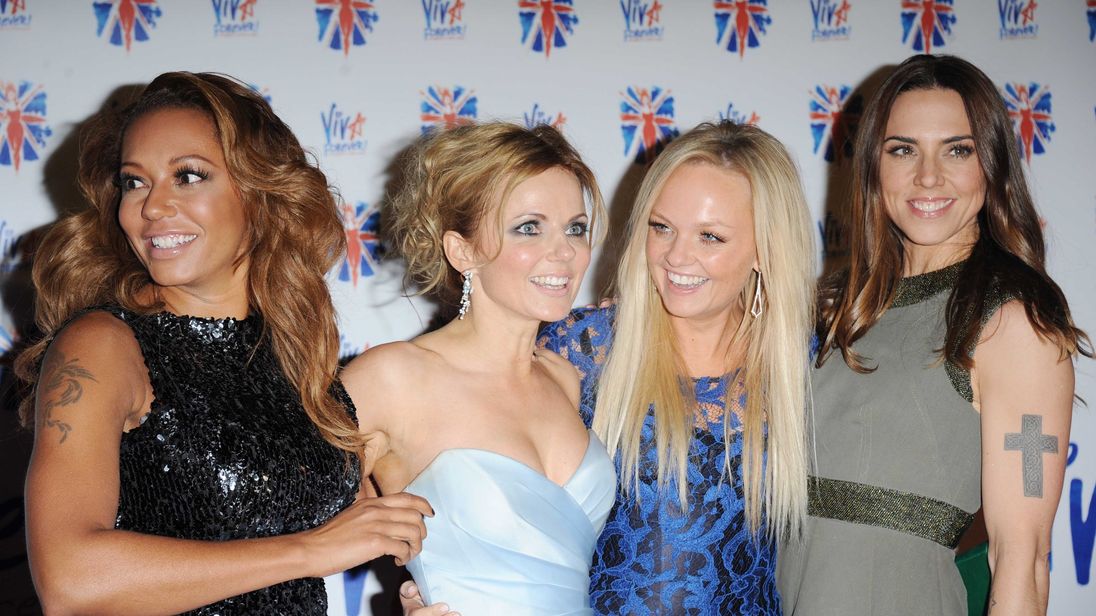 Victoria Beckham couldn't be bothered to join her fellow Spice Girls for their hotly-anticipated United Kingdom reunion tour, but at least she took the time to write an Instagram post about it!
But there's one thing that'll be slightly different from seeing the group back in the day: on this tour it's been confirmed that Mel B, Mel C, Emma Bunton and Geri Horner have all signed up to relive the classic.
The Spice Girls are expected to announce their big reunion tour today.
The four appeared, without "Posh Spice" Victoria Beckham, in a spoof video sharing the news of the tour.
The 1990s pop phenomenon will take the stage in six British cities next year, including Manchester on June 1, the Scottish capital Edinburgh a week later and culminating at Wembley on June 15. Tickets go on sale on Saturday, November 10 at 10.30am. However, Jess Glynne will be along for the ride.
And Mel has now admitted she was the one who pulled the plug on the tour because of difficulties in her marriage to now ex-husband Stephen Belafonte.
Meanwhile, a third launched a lengthy thread complaining about Victoria's absence, saying: 'Spice Girls reunion without Victoria Beckham aka Posh Spice aka the now most rich, famous and successful out of the group isn't really a Spice Girls reunion'.
Spice Girls also reunited in 2012 for a one-off performance at the closing ceremony of the 2012 Olympic Games.
The vid ends by confirming the United Kingdom summer stadium concerts next year - with tickets on sale at the weekend.
She said: "It's just the four of us that are fully confirmed but Vic might join us at some point".
Halliwell tweeted, "I'm sorry about that...everything works out in the end, that's what my mum says!"
'I hope so, it'll be a shame if she didn't [come to the shows],' she continued.
"I am so excited, together we celebrate girl power with our fans and the next generation and everyone is welcome!"