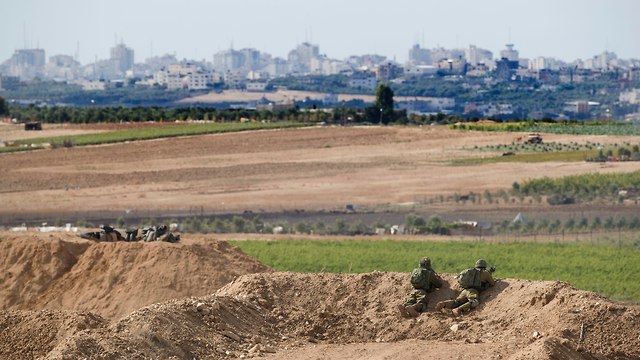 Monday, Israeli forces shot dead a 27-year-old Palestinian man and wounded 80, including seven medics, during fresh Palestinian protests along the strip's beachfront border with Israel.
The airstrike comes three days after three Palestinian teens were killed by an Israeli airstrike near the southern Gaza border fence.
The Health Ministry denounced the ongoing and excessive use of force by the army, and condemned the targeting of civilians and medics, in addition to calling on the worldwide community to act and end the Israeli violations, especially against medical teams and volunteers. "The ICC is requested to launch an immediate investigation into this crime", it added.
Dozens of Jewish settlers protested on Monday in front of the Karam Abu- Salem commercial crossing with Gaza Strip and prevented the entry of commercial trucks carrying food and fuel to the besieged Palestinians there.
Months of unrest along the Gaza border have led to fears of a fourth war since 2008 between Israel and Palestinian militants in the blockaded enclave.
More than 205 Palestinians, including 37 children, have been killed in Gaza since March 30. The high casualty toll triggered a diplomatic backlash against Israel and new charges of excessive use of force against unarmed protesters.
Commenting on the latest incident of violence, the Israeli army states that the three boys "were trying to place explosive devices".
[M] ost Gazans say they want direct dialogue with Israelis and would like Israeli companies to provide jobs for them inside that Hamas-ruled territory. According to the NGO, this death toll includes 21 children targeted directly, 11 of whom were shot in the head or neck.
The ministry denounced targeting medical crews and injuring two Palestinian paramedics as they were providing medical care to those injured along the northern borders of Gaza.