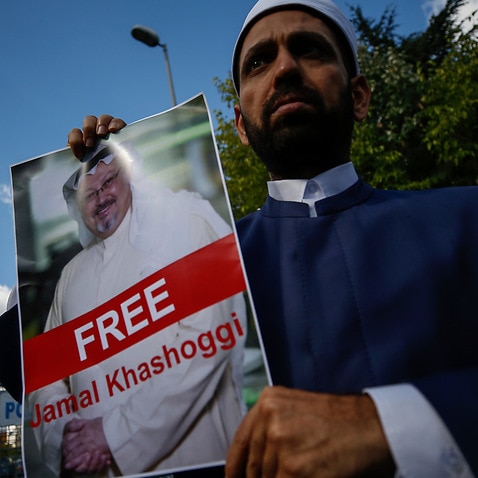 A popular Bulgarian journalist who had reported on an investigation into alleged corruption involving European Union funds was raped and beaten to death, authorities said.
Viktoria Marinova, 30, was killed in Bulgaria's northern town of Ruse, prosecutors have said.
The media freedom representative of the Organization for Security and Cooperation in Europe, Harlem Desir, called for a "full and thorough investigation" into Marinova's death. Last month she began anchoring a program called "Detector", which focused on political investigations. The programme had recently been relaunched.
Reporters Without Borders also said in a report earlier this year that Europe, a "traditionally safe environment for journalists" was becoming more "dangerous".
She died after doing a TV report on alleged fraud involving European Union tenders and Bulgarian infrastructure firm GP Group, according to the Balkan Investigative Reporting Network (BIRN), an EU-funded NGO in the region.
A television journalist has been raped and murdered in Bulgaria's northern town of Ruse, prosecutors and a minister said Sunday (7 October), in a case that has shocked fellow journalists and sparked worldwide condemnation.
The murder, preceded by the brutal rape, beating and strangling of the victim, caused ripples across Bulgaria on Sunday as well as a vocal global reaction.
"The country has a bad image with regard to press freedom, but it's possible that there is no link to this case", said Svetoslav Terziev, opposition media analyst who also teaches journalism. Attila Biro, editor of the Romanian investigative website Rise Project, and Dimitar Stoyanov, of the Bulgarian site Bivol, were arrested in the Sofia suburb of Pernik on 14 September and held for six hours. The research is checking all theories including those related to Marinova's journalistic work.
The attack has shocked the country and drawn global condemnation amid speculation the murder could be linked to Marinova's work as a journalist.
The killings of Kuciak in Slovakia and Caruana Galizia in Malta caused alarm across the Continent, coming at a time when a new brand of professed populist leaders in the region have used increasingly caustic language to attack reporters, especially those probing corruption.
The TVN channel expressed shock over the killing of its colleague and board member, but declined to comment further.
"Her death was caused by blows to the head and suffocation, and her mobile phone, auto keys, glasses and some of her clothing were missing", Georgi Georgiev, Ruse's regional prosecutor, told reporters.
Victoria Marinova had been reporting on corruption.
Marinova was a presenter with the TVN broadcaster for the show "Detektor".
Bulgaria is ranked 111 out of 180 countries in the Reporters Without Borders World Press Freedom index.
He quoted Juncker as saying previously that "too many" journalists are being intimidated, attacked or murdered and "there is no democracy without a free press".
Bulgarian Prime Minister Boyko Borisov said he expects law enforcement will find the suspect.