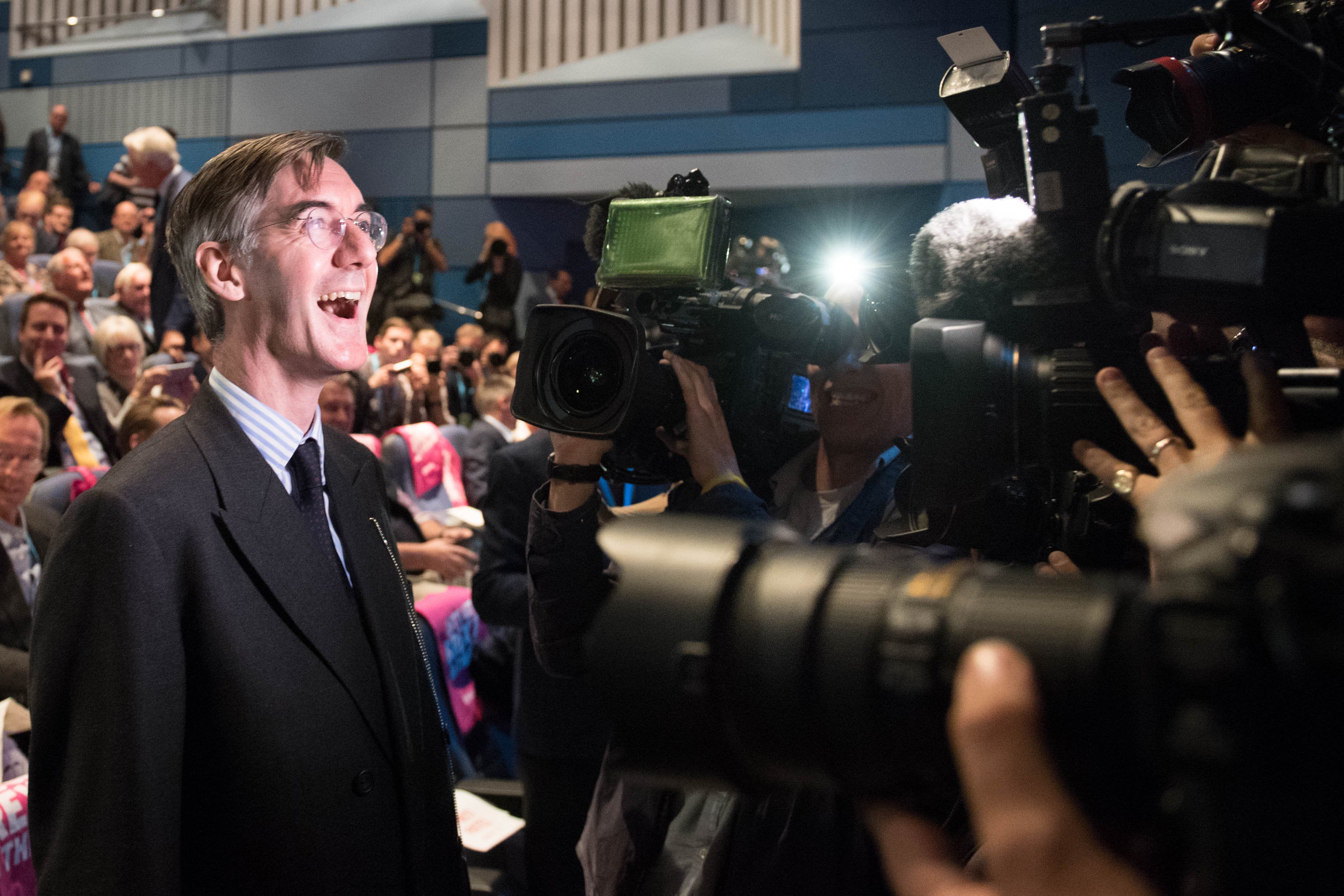 Theresa May must ditch her "outrageous" Chequers plan or the Tories will be "punished" by voters, Boris Johnson has warned.
On the eve of her speech, Boris Johnson infuriated the Prime Minister with a cultivated media scrum and then delighting his supporters with a speech in which he set out his personal Tory leadership manifesto and savaged her Chequers plan.
Speaking to the BBC, May said: "Well there are one or two things that Boris said that I am cross about".
And after a day in which Boris Johnson stole the show at the conference with his "Chuck Chequers" onslaught, the Prime Minister will attempt to re-assert her authority.
With just six months before Britain leaves the EU, May's precarious position at the helm of her party has been further shaken by criticism of her Chequers plan - named after her country residence - at home and in Brussels.
Mr. Johnson got a rapturous reception on Tuesday when he unloaded on Ms.
"They want to support a party that is decent, moderate and patriotic".
Mixing breezy jokes with biting one-liners that always stopped short of attacking May herself, the former foreign minister called her strategy "dangerous and unstable".
Asked by LBC's Theo Usherwood whether she will queue to watch the Prime Minister speak tomorrow, she said: "I've queued for three hours to see every single Prime Minister since I've been at conference, and it's the first time I've had a doubt as to whether I'll bother".
He added: "My fellow Conservatives, this is not democracy".
BORIS JOHNSON has denounced Theresa May's Chequers plan for European Union withdrawal as an "outrage" that would leave the United Kingdom "locked in the tractor beam of Brussels".
"As a government we are preparing for any eventuality but I think it would be sub-optimal", he said at a fringe event on Tuesday evening.
The BBC's political editor Laura Kuenssberg said it was the PM's task to show she could "change the conversation" and demonstrate that Brexit would make a positive difference to people's lives at a time when her future was an "open question" within the party.
Ross Thomson, however, is a member of the hard-Brexit backing European Research Group, and is a loyal follower of Mr Johnson, being pictured yesterday physically shielding the former London Mayor from journalists.
"We can have a transformational leader".
In his letter to Sir Graham Brady the chairman of the Tory backbench 1922 Committee, Mr Duddridge - who served as a whip and junior minister under David Cameron - said the Conservatives need "a strong leader, someone who believes in Brexit and someone to deliver what the electorate voted for".
Naming Margaret Thatcher, the prime minister from 1979 to 1990 who remains a hero to many in the party, he called on Conservatives to build more houses and, while courting business, he struck out at bankers over the 2008 financial crisis.
The wide-ranging speech was widely seen as Johnson's audition for May's job before the party faithful at their annual gathering.