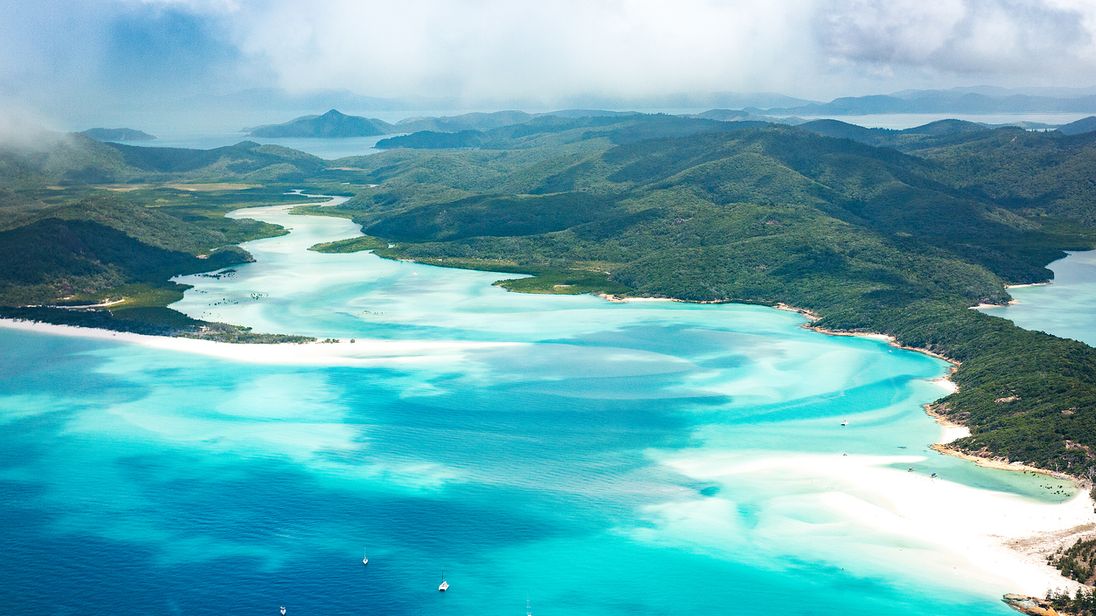 RACQ CQ Rescue was called to Cid Harbour at Whitsunday Island, about 100km north of Mackay on Thursday, where a child suffered a life-threatening wound down to the bone in her upper left leg.
The RACQ CQ Rescue helicopter landed on a beach close to the harbour, and a doctor and paramedic were transferred to the boat to stabilise her.
The 46-year-old Tasmanian woman had been bitten on the leg by a shark and was bleeding profusely.
The helicopter was due to arrive at Mackay Base Hospital by 8pm last night.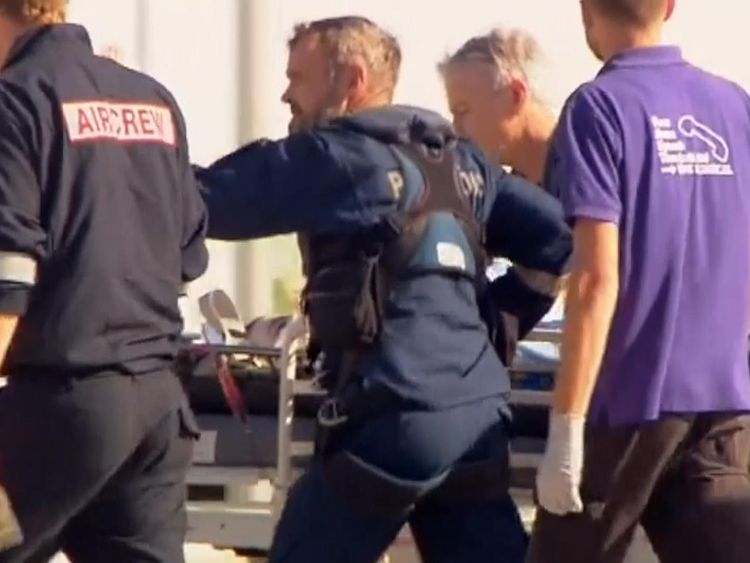 Image The 12-year-old was taken to Mackay Base Hospital
The woman is airlifted by RACQ CQ Rescue.
Excluding the two most recent attacks, there have been 33 recorded cases of shark bites in Australia so far in 2018, according to the Australian Shark Attack File of the Taronga Conservation Society Australia.
A rescue helicopter was dispatched to the area about 1.45pm.
"It is horrific. for us as a community of paramedics it is quite confronting to have two similar incidents in the space of less than 24 hours", she told reporters.
The RACQ CQ Rescue helicopter is circling overhead at the moment.
The Whitsunday Islands, near the Great Barrier Reef, are a popular tourist destination.
"From what I'd heard on the radio, I had no idea it was a shark attack", he said.
"I imagine (the victims) weren't able to be removed from the water straight away, which tells me the shark wasn't trying to consume them or carry out a prolonged attack", Dr Chapman told AAP.
The girl, who is understood to have remained conscious throughout the ordeal, was ferried ashore by the police vessel and flown directly to Mackay Base Hospital.
Mr Furner urged swimmers to stay out of the water in the vicinity of Cid Harbour and Sawmill Bay near Whitsunday Island.
Justine was on leave with her husband and friends enjoying time on their family yacht as part of an annual trip to the Whitsundays. "That's why these events are so shocking".
She arrived at the Mackay hospital about 8pm on Wednesday after the helicopter stopped at Proserpine to pick up blood and to refuel.