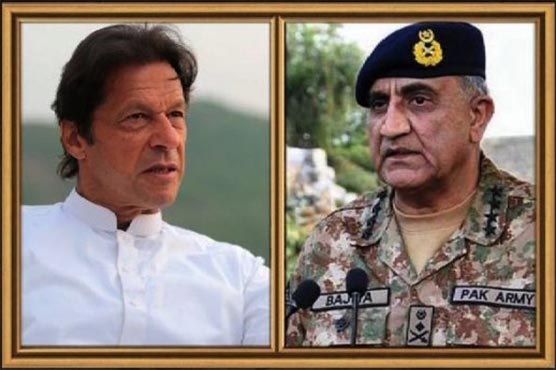 Discussing the upcoming visit of U.S. Secretary of State Mike Pompeo, he said all relations would be dictated by mutual respect and no "wrong" demands would be accepted.
In an event organised by Youth Congress, Sidhu yesterday clarified his stand and said dialogue was the only way to improve ties with Pakistan.
At the meeting, which was also attended by the chief ministers of three of the four provinces besides federal and provincial ministers and secretaries, Federal Information Minister Fawad Chaudhry and the Khyber Pakhtunkhwa chief secretary gave separate briefings on the local government system.
Prime Minister Imran Khan's government is preparing a proposal to resolve the Kashmir issue, a senior Pakistani minister has said, describing the draft as a "model for conflict resolution".
Speaking to television anchorpersons here, the prime minister said Pakistan can not fight with the United States and wanted good ties with the superpower.
Khan thanked the Iranian supreme leader's support for Kashmiris in their struggle for self-determination and the manner in which Pakistan's Independence Day was celebrated in Iran this year, the statement said, adding that Pakistan and Iran were "connected by inseparable bonds of historic, religious and cultural affinities".
During the marathon session, the prime minister turned down French President Emmanuel Macron's call twice. He also directed them that a permanent mechanism be evolved to streamline the entire process.
PM Khan said none of his cabinet members was appointed permanently and could be shuffled on the basis of performance.
To a question about using helicopter to commute between PM Office and his residence in Bani Gala, the prime minister maintained that he uses the chopper for he doesn't want to cause inconvenience to the commuters.
Imran Khan alleged the previous rulers had spent billions of rupees from the national exchequer on their foreign visits and used bulletproof vehicles in the past.
Imran Khan has asked the EAC to recommend in two weeks the steps needed to bring back unlawfully acquired assets which have been stashed overseas. "This is important given IAEA's repeated verification that Iran has strictly adhered to the terms of agreement", the foreign minister said.