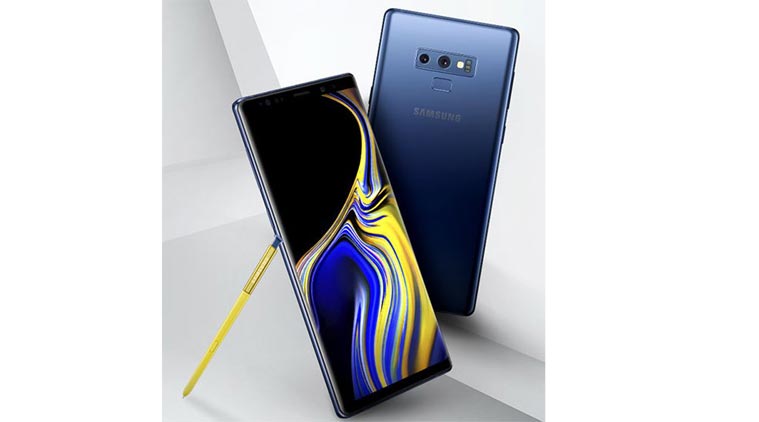 New reports suggest that that's the same day the Galaxy Note 9 will hit store shelves as well.
Popular tipster Evan Blass, has posted an image of the upcoming Galaxy Note 9 on Twitter. Like the Galaxy Note 9, it will begin pre-orders on August 14 and go on sale on the same date of August 24.
As for the specifications, the Galaxy Note 9 is expected to feature a 6.38-inch Super AMOLED display and could come powered by the Snapdragon 845 in the United States, and the Exynos 9810 processor in other countries like India.
We know that Samsung has been working on the tech and that the company is looking to develop 5G Exynos modems, so it wouldn't be a surprise if the Galaxy S10 were to support 5G when it launches next year. The new placement could help reduce accidental touches to the camera sensors.
The Note 8 also had a horizontal dual-rear camera. There's a hump for the camera, unfortunately, and no flash.
As per the press image leak, the Galaxy Note 9 appears just like its predecessor, the Note 8. However, the new S Pen sits alongside the frontal view of the handset shows an attractive Gold colour view. S Pen has a blue speck at the top, while the body comes in gold.
Here's a render of the Galaxy Tab A 8.0 (2017) and the Galaxy Tab A 8.0 (2018) side by side. These also show the Galaxy Note 9 bootscreen that confirms Knox security integration.
Then for the other two, the Galaxy S10 and S10+ should look more or less the same as the current generation with a 5.8-inch and 6.4-inch curved Infinity Display, along with the aforementioned in-display fingerprint scanner. It is also rumoured to come with up to 8GB of RAM and as much as 512GB of onboard storage.
This is the first time Samsung has used the name Galaxy Watch for its smartwatch.