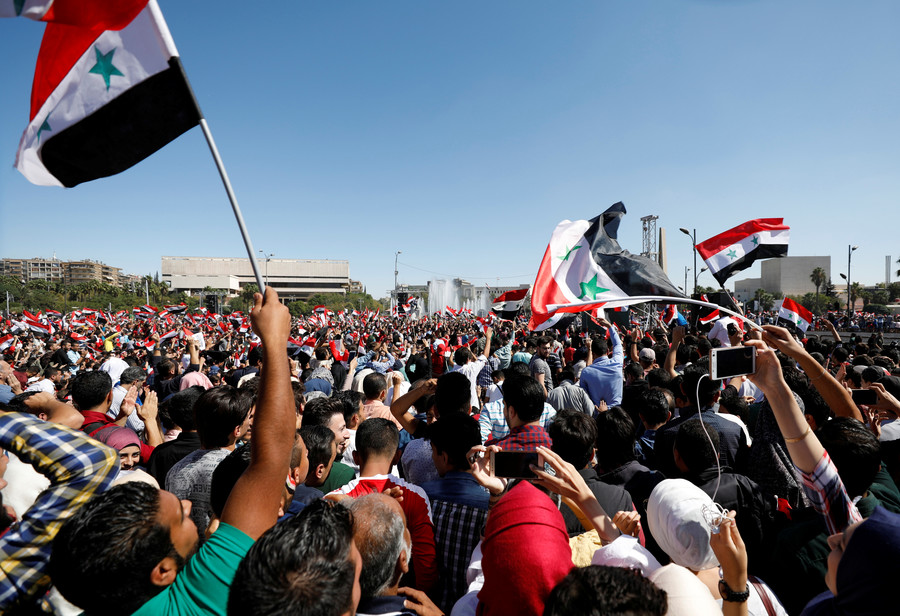 Israel launched air strikes against three military posts in Syria Wednesday, its army said, after intercepting what it described as the incursion of an unarmed drone into its territory.
Russian President Vladimir Putin will hold separate meetings with the Israeli prime minister and a senior Iranian official before his summit with U.S. President Donald Trump next week.
The Israeli military tightened the northern border of the occupied Golan Heights in the summer of 2015, reportedly in an effort to prevent access to Syria by Druze living in the occupied area who said they would cross the border in order to protect their brethren in the ongoing Syrian civil war.
Israel sees the recent developments in Syria as critical to shaping the future, in which the Israeli leader does not want Iranian presence in Syria.
"We will discuss Syria, discuss Iran, discuss Israel's security needs", he added.
Earlier on Wednesday, the Israeli army said the downed drone may have been on an intelligence mission.
Earlier this week, state media said air defences struck an Israeli warplane and shot down missiles targeting the T4 air base in Homs province. Israel has threatened to open fire at any Syrian government forces that try to deploy in a demilitarised Golan buffer zone set up under a 1974 UN-monitored armistice.
The Israeli official who requested anonymity said Russian Federation was working to distance Iranian forces from the Golan and had proposed that they be kept 80 km (50 miles) away but that this fell short of Israel's demand for their full exit along with that of Tehran-sponsored militias.
The Kremlin stated that the two leaders will meet to "cover current issues related to bilateral cooperation and also the global agenda, including a Palestinian-Israeli settlement and the situation in Syria".
Israel has its red lines inside Syria.
Netanyahu's government has made clear it would not now cede the plateau and has been lobbying for USA recognition of Israel's claim of sovereignty there. In February, Israel intercepted what it said was an armed drone sent into its territory by Iran.
Conricus said the military had confirmed "accurate hits of the UAV control facility", a claim denied by the Syrian side.