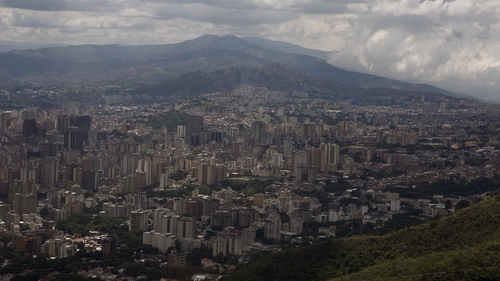 The tear gas was set off during a fight that occurred Saturday, leading to a stampede of more than 500 people rushing for exits, according to Interior and Justice Minister Nestor Reverol.
Tear gas device detonated as middle school graduation party descends into a brawl and sets off a stampede. "We send our condolences to the families", Reverol said.
17 people were reportedly killed after a tear gas device exploded and that led to a stampeded in a Caracas night club.
Most of the injured were being treated at nearby hospitals, and one minor was in serious condition.
He also confirmed seven people had been arrested, including an underage boy who is suspected of setting off the cartridge and the nightclub's manager. Julio Cesar Perdomo said his injured son told him the tear gas was launched from inside a bathroom and that partygoers tried to flee but found the club's door closed.
The incident has taken place at Los Cotorros club in the capital of Venezuela, Caracas. Jesus Armas, an opposition councilman who lives close by, said the government should explain how a civilian had a tear gas grenade that should only be used by security forces.
Authorities say non-governmental groups inflate figures to create paranoia and tarnish Maduro's socialist government.
Authorities have not released the name of the owner or details on the charges.
However, he said the owner permitted weapons into the club that threatened the "integrity" of the establishment.
Homicide rates in Venezuela have risen due to the country's political and economic troubles.