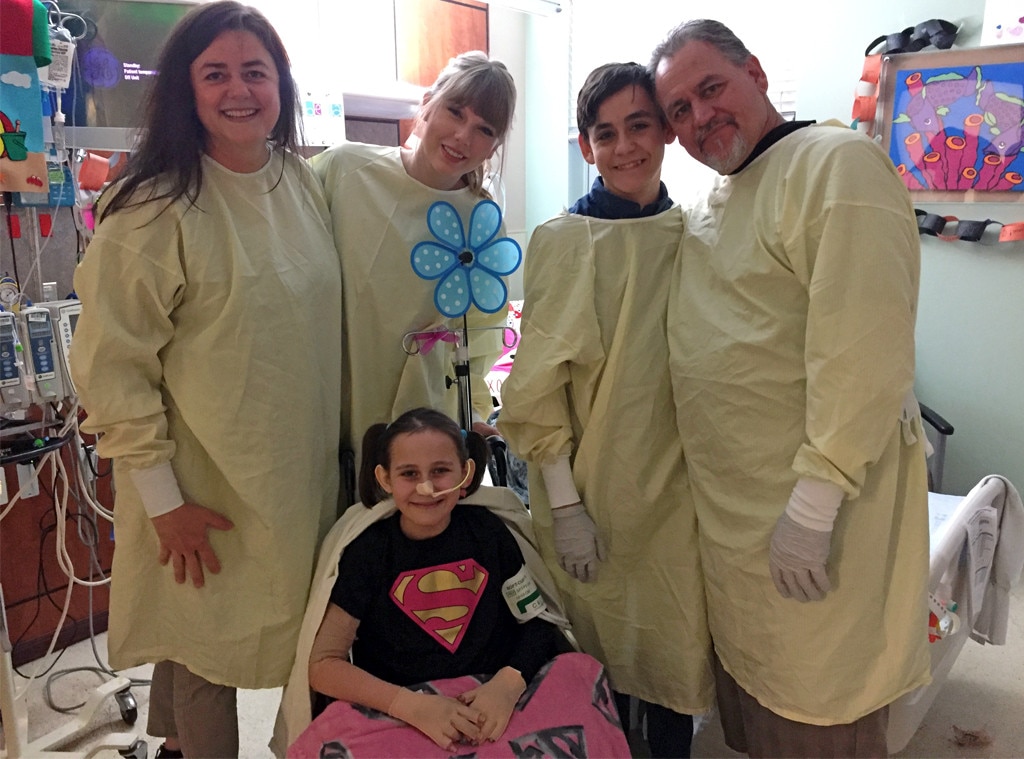 While her new 'reputation' tour doesn't officially begin until Tuesday (May 8), Taylor Swift invited 2,000 foster families to her final dress rehearsal for a private preview of the show, with pizza included.
Not only did Tay put on an incredible show for these special families, but she was determined to talk to every single one and take a photo with them.
Concertgoers decorated social media with praise for Swift, who's been unveiling details about the tour day by day on her Instagram, most recently revealing that she'll play 10 songs from her catalog in addition to her latest album "Reputation."
The girl says hugs sometimes hurt but asked for one from Swift. I don't think Taylor understand what this meant to these foster and adoptive families! "Thank you for such a generous evening with your littlest fans".
McCune's family created a video appealing the star to visit Isabella, to which Swift astounded the young fan and even stuck around to sign autographs and present her with a bag of exclusive merch from her tour. "Your show is fantastic - you and your team did an incredible job!"
Lilly also revealed that the singer brought along her parents on her hospital visit, and invited Isabella to attend any of Taylor's tour dates once she was better. After a personal request from McCune where the eight-year-old expressed her desire to watch Taylor perform at a concert live, Taylor herself visited Isabelle in the hospital, gifted her tour merchandise and clicked many pictures with her. "We were hoping for it but we didn't want to get her hopes up". She said she had to meet her because she was so inspired by her story and honored that her music helped her'. "Stay strong, gorgeous. Love, Taylor".