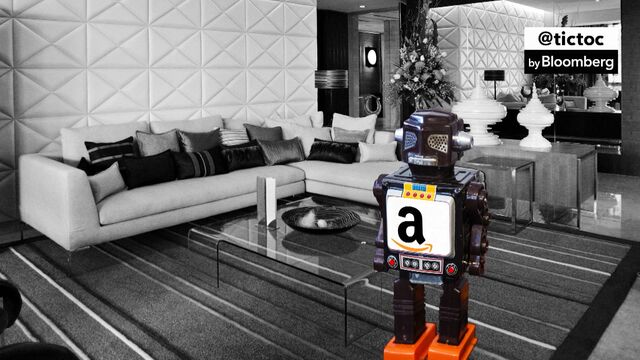 It became known that the developers at Amazon are working to create robots.
Amazon is reportedly developing a home robot named Vesta to be released to consumers next year. Those products include hits like Amazon's Echo speakers and Fire TV set-top boxes (though Lab126 is also responsible for the terrible Fire Phone).
Though Bloomberg received no clear indication of what the robots will do, the publication's sources say the Vesta could be a mobile Alexa, following users around. Vesta could also autonomously travel around a home using high end cameras and computer vision.
Now the Company is advertising to hire "Software Engineer, Robotics" and "Principle Sensors Engineers".
While the project has reportedly been in the works for years, Amazon appears to be hiring more employees for Lab126 to focus on robotics.
Amazon declined to comment for the Bloomberg story, citing a corporate policy against addressing rumors and speculation. The company is said to have this project that is codenamed after the Roman goddess of the hearth, home and family and is overseen by Gregg Zehr. The robot was even able to retrieve drinks from the fridge using an intricate-looking grabbing arm - a deft move that occurred without human assistance.
There's also Jibo, a 12.5-inch-tall stay-at-home robot that can help out around the house, tell you the weather or answer trivia questions.
Amazon is a major player in the smart speaker market already and it appears that the company now has another device that it wants to put in your home.
You might feel more comfortable about letting the plumber into your home or having a large item like a couch delivered if you can see it all go down, from the moment the person enters your home to the moment they leave. Extending that to other specialized robots, like home monitoring and voice assistance, is a natural next step. In January at CES, LG showed off a robot called Cloi in a demonstration that failed multiple times.
Meanwhile, through its widely successful range of Echo devices, Amazon has made serious strides in artificial intelligence technology, machine learning and advanced cameras.