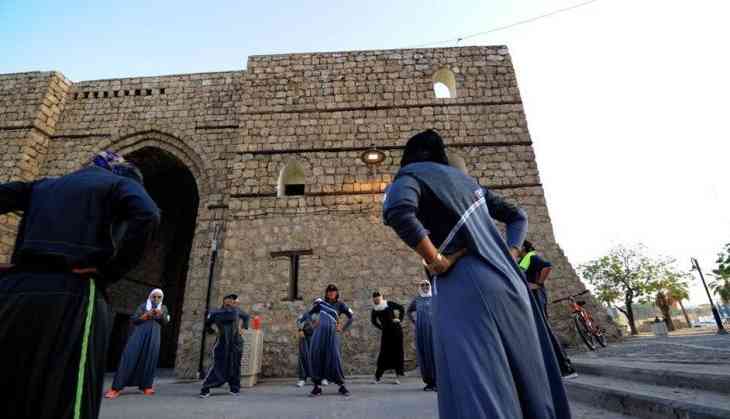 Saudi forces have shot down a toy drone near the royal palace in the capital, Riyadh, as videos posted online purported to show the area ringing with heavy gunfire.
The Saudi Press Agency said in a statement that a "small, drone-type remote-controlled recreational aircraft" was deployed "without being authorized to do so, which required security personnel at the security point to deal with them in accordance with their orders and instructions in this regard".
Saudi's King Salman was not in a palace at the time of the attack, according to a senior official cited by Reuters.
One video showed at least two police cars parked in the middle of the street.
The Jerusalem Post has not been able to independently verify these claims.
Saudi Arabia, the world's top oil exporter, has witnessed a series of radical political changes over the past year as the king's son, Prince Mohammed bin Salman, ousted his cousin as crown prince and then jailed senior royals in an anti-corruption sweep.
Space for criticism has also narrowed in recent months following the arrests of prominent clerics and activists in an apparent bid to silence dissent.
Saudi Arabia is ruled by a conservative Sunni Muslim monarchy headed by King Salman.
The apparently heavy-handed response to the drone isn't unusual in Saudi Arabia - Shiite rebels and their allies in Yemen have used drones against a Saudi-led coalition.