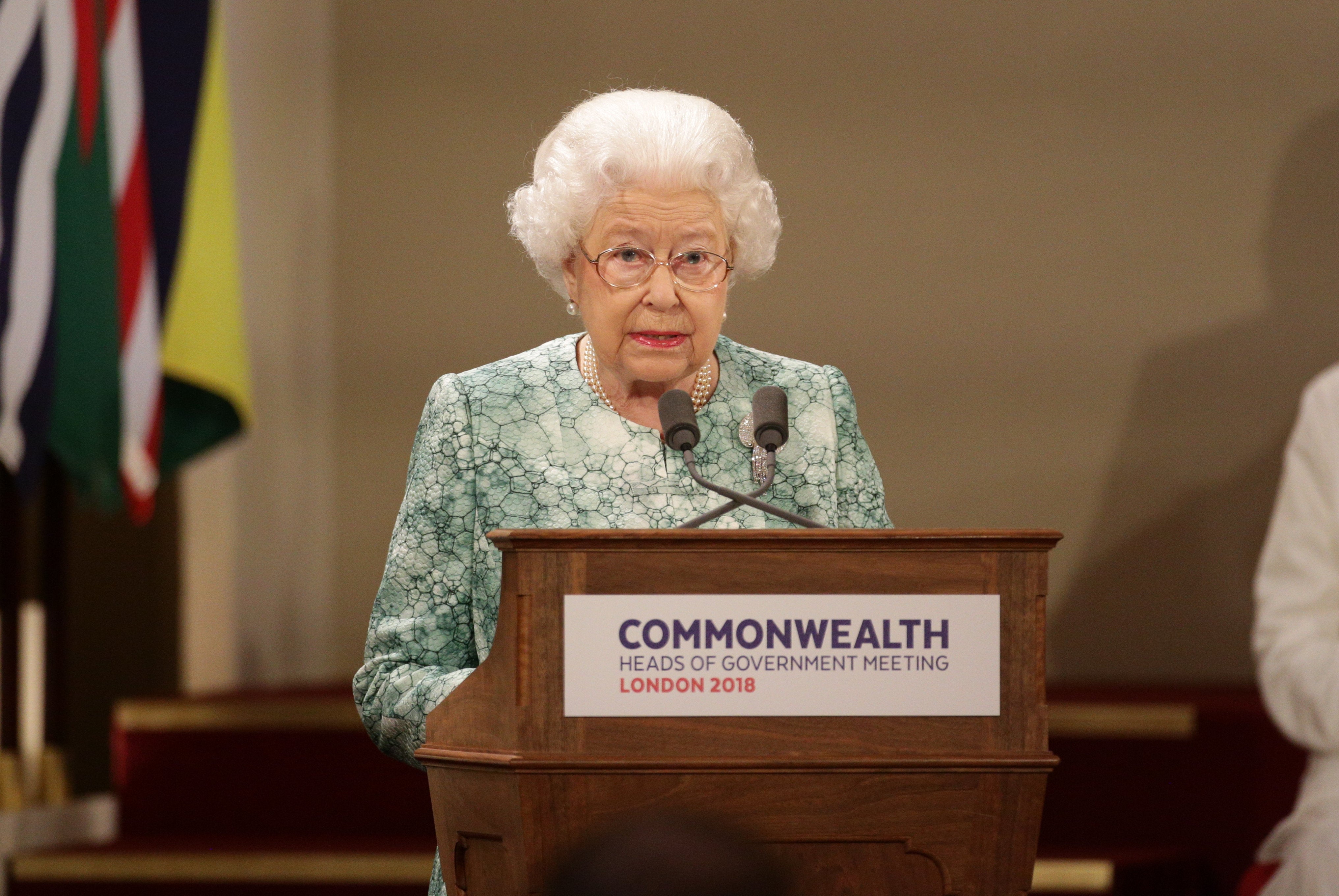 A specially invited audience seated in the Ballroom of Buckingham Palace was introduced to Heads of Government and senior leaders from 53 Commonwealth Member Countries, as well as the Commonwealth Secretary-General Patricia Scotland.
On Friday, April 20, just one day after the Queen expressed her hopes that Prince Charles would succeed her as the leader of the Commonwealth, Charles got the job. British Prime Minister Theresa May and Canadian Prime Minister Justin Trudeau had said they agreed Charles should lead the Commonwealth.
The decision comes after the 53 leaders from Commonwealth nations, including New Zealand Prime Minister Jacinda Ardern, met at Windsor for a retreat to discuss the issue as part of the Commonwealth Heads of Government meeting in London this week.
But any opposition was squelched by the queen, who told the gathered leaders in person Thursday it was her "sincere wish" that Charles would one day carry on her Commonwealth work.
"And so, ladies and gentlemen, I pray that this Commonwealth Heads of Government Meeting will not only revitalise the bonds between our countries, but will give the Commonwealth a renewed relevance to all citizens, finding practical solutions to their problems and giving life to their aspirations".
Today, the Commonwealth leaders said in a statement, "We recognize the role of the queen in championing the Commonwealth and its peoples", adding, "The next head of the Commonwealth shall be His Royal Highness Prince Charles, the Prince of Wales".
She then went on to attend the formal executive session of the heads of government meeting, themed around "Towards a Common Future", which concluded in London on Thursday evening.
CHOGAM takes place every two years and brings together 54 member countries mostly former British colonies.
Prince Charles has spent a lifetime waiting to be king.
Prince Charles also made a tacit pitch for the role, saying the Commonwealth had been a "fundamental feature" of his life since first visiting Malta at age five.
"I think the Commonwealth ought to really get a chance decide who its own head is.The Queen is obviously very personally committed to the Commonwealth", he said on BBC programme Andrew Marr Show.