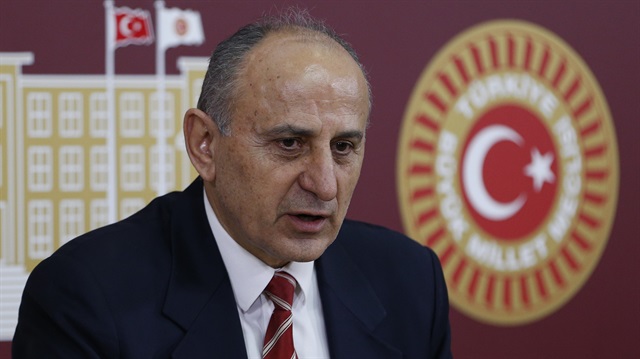 It remains unknown how many French soldiers will go to Syria, but it was said that France would be conducting the operation in coordination with the United States military.
Macron met an SDF delegation on Thursday and gave assurances of French support to stabilise northern Syria.
Turkish Defense Minister Nurettin Canikli warned "if France takes any steps regarding its military presence in northern Syria, this would be an illegitimate step that would go against worldwide law and in fact, it would be an invasion".
This was a bit further than the Macron government was willing to go in its own public statements, but the French president's office did refute Turkey's claims that the Kurds of the SDF are in league with the PKK, and spoke of Macron's eagerness to help open a dialogue between Turks and Syrian Kurds.
After the Turkish military and Free Syrian Army liberated the Afrin town center from YPG/PKK and Daesh terrorists, fresh aerial footage showed that the civilians and buildings there remained unharmed.
Turkish President Recep Tayyip Erdogan angrily refused, accusing Macron on Friday of overstepping "his limits" and going "over his head".
Turkish forces drove the YPG from the northwestern Syrian town of Afrin almost two weeks ago and Erdogan says Ankara is preparing to extend operations along hundreds of miles of border, including areas where the American forces are deployed.
Najim Muhammad, the deputy commander of the Manbij Military Council, said the USA -led coalition has assured them it will protect the town. Such speculation was fueled by President Donald Trump somewhat surprisingly declaring on Thursday that American forces will be "coming out of Syria like very soon". "We hope France does not take such an irrational step".
In Turkey, Erdogan didn't directly address the threat of French military action but insisted that "we don't need a mediator" and warned Macron "don't get into things that are out of your depth".
The Turkish leader said Macron made "bizarre" comments during a phone conversation last week that forced Erdogan to raise his voice and respond with a "high frequency". "You can sit down at the table with terror organisations but Turkey will continue its fight against terror". "It is not anyone's place to portray our armed forces as something we do not find acceptable".