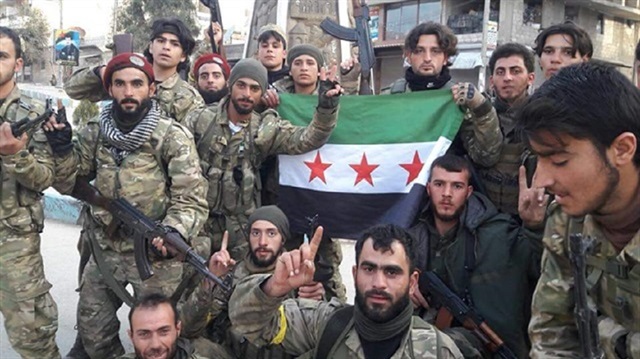 According to a statement sent by AFAD to Al Jazeera on Monday, the agency also determined an area to potentially house 170,000 internally displaced persons around Syria's Idlib province, as well as Turkish military and allied rebel-controlled areas to the east.
Hami Aksoy, the spokesman for Turkey's Foreign Ministry, said the Turkish operation doesn't target civilians, and dismissed as " completely groundless" the USA claim that its expansion would compromise the fight against Islamic State.
Erdogan spoke after his troops captured the border town of Afrin, which had been held by the Kurdish fighters of the People's Protection Units (YPG), which is the dominant force in the SDF.
Turkish troops have given health check-ups and distributed food to civilians in Syria's Afrin, recently liberated as part of Operation Olive Branch after being a major hideout for YPG/PKK terrorists since 2012. Turkey views the Syrian Kurdish militiamen as terrorists because of links to Kurdish insurgents fighting inside Turkey.
It further said, "Turkey's behaviour and attacks do not only threaten citizens and the unity of Syria's land and people - they also prolong the war on Syria as a service to terrorism and its supporters".
The European Union appealed last month to foreign ministers of Russia, Iran and Turkey urging them to uphold a cease-fire in eastern Ghouta and allow aid into besieged areas.
Young men walk amid destruction in the Syrian Kurdish city of Afrin on March 19, 2018, a day after Turkish-led forces entered the city. Turkey alleged that YPG was associated with outlawed Kurdistan Workers' Party (PKK), demanding separate land in Turkey.
Turkey first launched its military operation in Syria in 2016, and Erdogan has repeatedly said it will not allow a "terror corridor" along its border - a reference to territories controlled by the Kurdish forces, which Turkey views as terrorists due to their links to Kurdish insurgents fighting inside Turkey.
Damascus has on several occasions accused Turkey of supporting "terrorist" group and criticized for its military offensive on Syrian soil. "We have an agreement", Turkish President Recep Tayyip Erdogan says on January 22.
Over 280 civilians have lost their lives since the offensive began, according to the so-called Syrian Observatory for Human Rights (SOHR). Ankara claimed that its campaign was aimed at pushing the Daesh Takfiri terrorist group from Turkey's border with Syria and stopping the advance of Kurdish militants, who were themselves fighting Daesh.